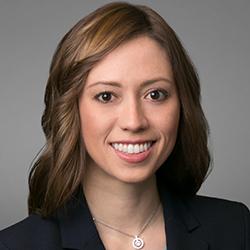 Jessica White
Principal Attorney
My name is Jessica White, and I am the founder of Jessica White Law PLLC. I started my own practice in 2019 to help people live, work, and study in the United States. Prior to starting my own practice, I gained valuable experience as an Associate Attorney for several prominent Houston-area immigration firms.
I come from a family of immigrants. My mother's family immigrated from Colombia in the 1980s while my father's grandparents immigrated to the U.S. from Ireland and Germany in the early 1900s. Growing up in Houston, I had many friends and relatives who were first-generation immigrants to the United States.
When I was in college, I decided to volunteer with an organization that represented asylum seekers who fled persecution and violence in their home countries. These were individuals who had suffered tremendous abuse by people who were acting under the authority of their own governments. Volunteering at the clinic made such a profound impact on me that I decided to pursue a legal career.
Practicing law has been a tremendously rewarding experience and allowed me to make a positive impact on the lives of my clients. I genuinely care about my clients, and spend time getting to know their stories to understand their goals and dreams. There is no greater satisfaction than seeing a client reach their goal of obtaining a work visa, becoming a permanent resident, or even a citizen of the United States.
When I am not practicing law, I enjoy spending time exploring the outdoors near Tucson, Arizona with my husband and our talkative and curious toddler. If you have immigration questions, I invite you to contact my firm to find out how we can help. Our services are available in English and Spanish.
Professional Associations