Jessica White Law PLLC is an immigration law firm based in Tucson, Arizona. Our firm is available to assist clients in all fifty states and abroad. We help businesses, entrepreneurs, families, and individuals navigate the U.S. immigration system with confidence.
We believe that diversity and the contributions of immigrants from all over the world have made the United States of America the great country that it is today, and continue that legacy by serving our clients with compassion, integrity, and determination. 
We guide individuals, investors, business owners, employees, and families through the U.S. immigration process. Whether you are seeking to transfer a talented employee, sponsor a family member for permanent residency, want to invest in a U.S. business, or looking to live, work or study in the United States, we are here to help. Learn more about our practice areas by clicking the link below.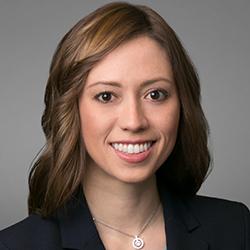 Jessica White
Principal Attorney
My name is Jessica White, and I am the founder of Jessica White Law PLLC. I started my own practice in 2019 to help people live, work, and study in the United States. 
Practicing immigration law has been a tremendously rewarding experience that has enabled me to make a positive, direct impact on my clients' lives. I genuinely enjoy getting to know my clients and their goals. This helps me advocate on their behalf and to ultimately become a better lawyer.
Whether you are a business owner looking to sponsor an employee, an individual seeking to petition for family members, or looking for answers to your own immigration questions so that you can live, work, or study in the U.S., we are here for you. I invite you to contact my firm to find out how we can help. Our services are available in English and Spanish.
Schedule a consultation with Attorney White today.